Check Yes or No
I have a problem. I have serious legalistic urges and can spend an insanely large amount of time worrying about whom to surround myself with in the social media realm (it happens in real life too, just not as often).
Everybody has core values and beliefs. Unfortunately, most of mine are highly unpopular right now. This means I encounter more and more people who live lifestyles with which I disagree. (Sorry tolerant crowd. I know my narrow-mindedness makes you want to enforce your views on me. Wait. Isn't that… Nevermind.) So when considering new people to make "friends" with over the world-wide-web, I've allowed their imaginary question below to be my guide: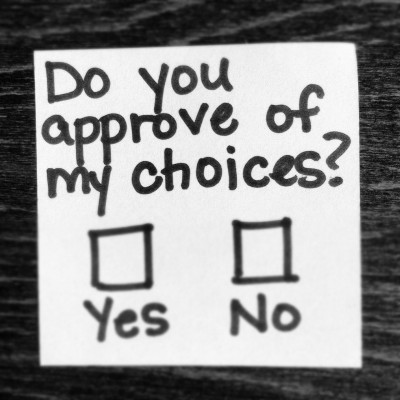 I've mistakenly avoided people altogether because I thought being their "friend" would mean I was giving my stamp of approval for every choice I disagree with. And I would rather run away and bury my head in the sand than do that.
Recently, an acquaintance of mine and I were talking. I asked about our mutual acquaintance, who I was 99.9% sure was her lesbian partner. I've danced around the truth for years, hoping to avoid the topic. My acquaintance's eye's filled with tears as she verbalized what I long feared: she was, in fact, in a homosexual lifestyle. She and her partner had broken up, leaving her devastated.
I mentally hyperventilated. My legalistic urges told me to chuck a Bible at her and run. To do anything less would be to approve of her choices, right?
But I couldn't get past the heartbroken woman in front of me. She wasn't asking if I approved. Her unspoken query was this: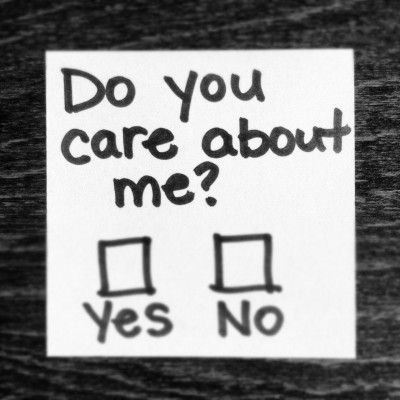 I do care. I mentally punched legalism in the face and hugged my acquaintance as she cried. It felt awkward and unnatural. It feels the same way every time I hit the friend request or follow button for other people whose choices I don't agree with. But at least I have a new question as my guide.
Posted in Did I Say That Outloud? and tagged approve, care, friend, social media. on July 13, 2012.