from Ava, with love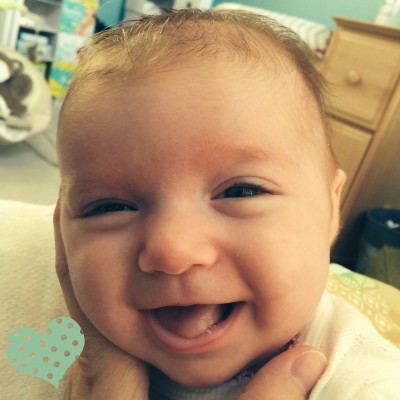 Wassup. Mom let me hijack her laptop so I could introduce myself. I'm Ava Jane, in case we haven't met yet. I'm liking the big wide world so far. My only beef is the fact that I'm tired all the time. So tired. T-i-r …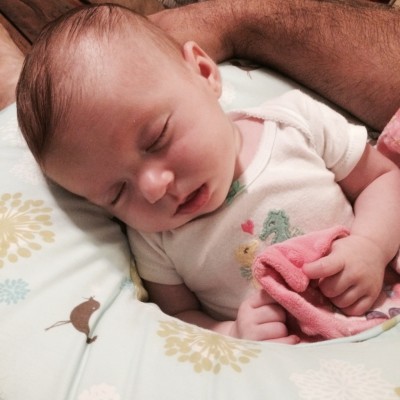 Okay, sorry about that. I'm back. Anyway, let me introduce you to my people.
Here's my daddy. (This picture is so old.)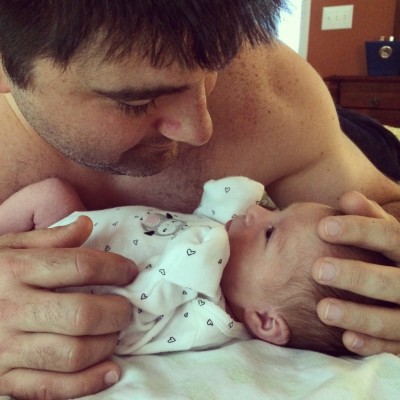 Isn't he precious?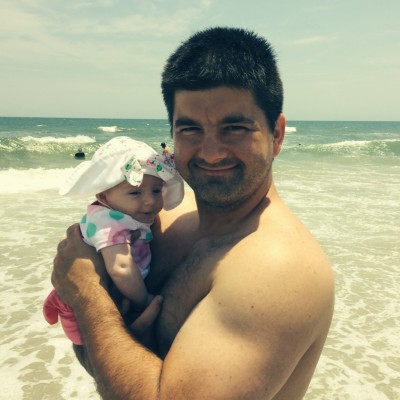 That hat is so big it makes me look like Darth Helmet (for those of you cool enough to get the Spaceballs reference).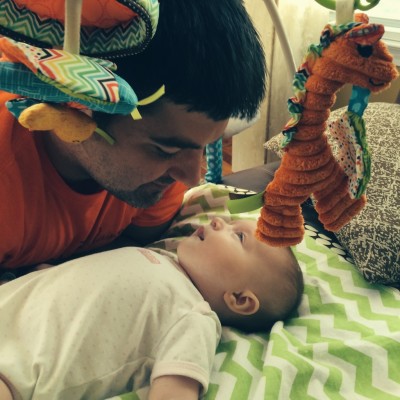 I love him so much. And I'm pretty much the best thing that's ever happened to him. I hear people talk about how much he's changed since I came along–about what a sweet softie he is. Momma says he's always been that way–it's just that I bring it out in him. We communicate pretty well and I already have him wrapped. (My smiles reduce him to warm, soppy man-goo. Muhahaha.) But seriously. I love that pile of man-goo.
Here's my momma.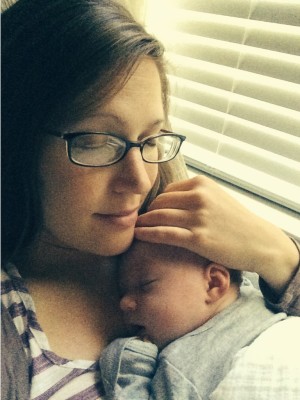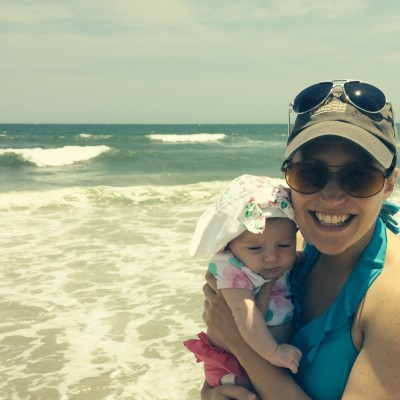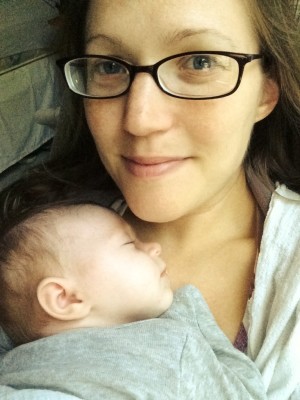 I love her an awful lot too. And pretty sure I'm also the best thing that's ever happened to her. She's my milk factory. Even when the workers went on strike, she kept production going. I respect that.  I like it when she sings to me but she really needs to add some new songs to the mix. But I forgive her. Because I love her.
Sometimes my people say I sound like a Velociraptor. I don't know what that is, but it must be an adorable creature. On another note, the whole "tummy time" thing is seriously overrated. I am not amused. Just stop.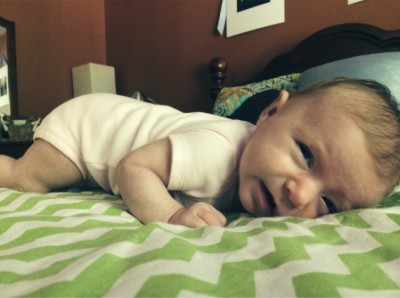 I can't wait to tell my people how I feel about them. Soon. Until then, I'll just keep being all cute and stu– …