Good God: Erin Austin Edition
I was nearly delirious by the time my fever reached 103.3. JP was gone for the weekend and I was terrified Ava would be left to fend for herself if I lost it. I texted Erin first, not just because she is one of my best friends, but because she would know what to do. She offered her advice and I managed talk her out of making the two hour drive to my house at eight on a Saturday night.
After I was on antibiotics and back in my right mind, I stewed over the blow sickness dealt. My work week was about to start over in a matter of hours and I had more of a mess in my house than when I'd started the weekend. I'd lost out on time with Ava–time that I'd been beyond excited about. And I felt strangely isolated and lonely. I guess minimal human contact will do that to you. I sensed a new level of respect for Erin rising to the surface and I couldn't help but think about the last time she was at my house in March.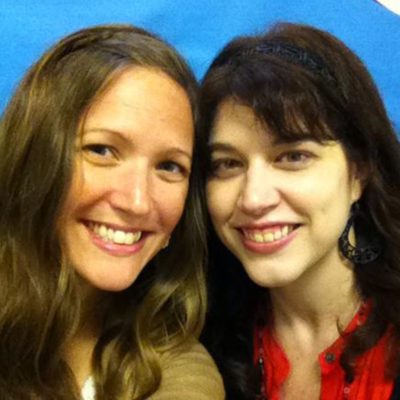 She knew my Good God series was in the works and had agreed to be my interviewee guinea pig. With Ava napping and JP at his shop for the afternoon, we hunkered down in my living room. Once I made sure my phone was recording, I said, "Of course I know this, but for the sake of the reader I must ask. What is your tragedy?"
Erin laughed and, without a hint of sarcasm said, "A friend once told me I had the gift of suffering. I said, 'Well God can just take his gift back.'" She adjusted a pillow under her arm. "If I look back at my life, I don't think there's ever been a time I can truly say it was easy. It's been a succession of tragedies, if that makes sense."
It did, so I nodded.
She took a deep breath. "I was molested and raped when I was eight years old. That really broke something deep inside of me. Eight years-old is when you're at an impressionable stage. My life went from there. I tried to find myself in all that and I kind of got lost. There's low self-esteem, and I was below that." She demonstrated with her hand. "By the time I was a teenager, I felt I was so ugly that I could not look at myself in the mirror." She paused. "And then when I was eighteen, I got sick. I was diagnosed with Lupus on April 2. I remember the date because I thought someone was playing an April Fool's joke on me, just a day late. What was supposed to be the best time of my life is when I was given a maximum of a ten-year life expectancy." She flashed me a dimpled grin. "But no one's going to tell me what I can and cannot do, so I went to college anyway. It took me six-and-a-half years to finish."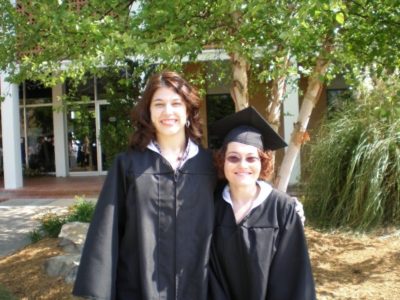 I'm impressed by her grit. It would've taken far less for me to give up.
"When I was twenty-one, I was diagnosed with my second chronic illness, which was Fibromyalgia. I only lasted one year away at college and had to move back home. Had to take time off and regroup. So I enrolled at the community college and got into the nursing program. I was three semesters away from graduating as Valedictorian of my class as a RN when the Lupus flared up so severely I was hospitalized. They had no idea it was my gallbladder. By the time they did the surgery to remove it, I was so malnourished, my hair was falling out in clumps. Again, I had to quit. And then when I was twenty-five, I was diagnosed with my third chronic illness. Crohn's. At that point, almost every organ in my body was inflamed." She said, "I've been near death four different times. Doctors have told me they can do nothing more for me."
I almost choked on a sudden surge of bitterness. She's had to endure years of pain, isolation, and the shadow of death, but that might not be the worst of it. As I stared at the auburn-haired girl across the room from me, I realized she's no longer a girl. She's a thirty-three year-old woman with hopes and dreams that are yet to be fulfilled. They are the seemingly simple dreams of life: A home of her own. To be a wife. To be a mother. I could almost hear Mandy Moore's voice as Rapunzel in Tangled singing, "When Will My Life Begin?"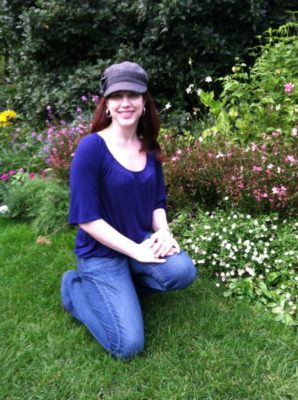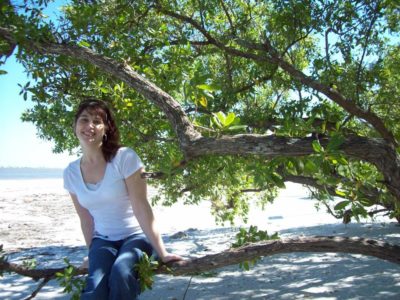 I fumbled with the question which begged to be answered. "After experiencing the tragedies you've experienced your entire life, how can you still say that God is good?"
She gave me a sideways smile and said, "To be perfectly honest, I didn't always think God was good. I got to the point where I almost threw out my Bible and walked away from God. I was just done." She searched for words. "It was October 2008 and I'd just had to quit my job and move back in with my parents. Every organ in my body was inflamed. I can't describe the level of pain that comes with that. I told God I was going to give him one more chance to prove to me he was a good God. He obviously didn't care about me, so why should I care about him? I told him, 'If you screw this up, it's on you.'"
We both laughed at her blunt delivery and, even though I was recording her interview, I made her repeat herself so I could write it down.
"So many people want an immediate answer of either, 'yes he is good,' or 'no he is not.' For me, it's been a gradual process. And I still have times when I have to pray and ask God to show me the good he's doing in my life. He is answering that. Sometimes it's in big ways and sometimes it's in small ways, like me getting some random dessert I've been secretly craving but it's not found anywhere close to where I live. Only God knew I was craving it."
I smiled because I knew she was referring to the Godiva Chocolate Cheesecake she'd had when we were out the previous night. Had the line for Cold Stone not been so ridiculous after our movie, we would never have gone into the cafe at Barnes & Noble. And we would never have noticed her secretly-craved-mythical dessert on display.
"That, for me, is how he's shown me he's a good God. I've seen him in the bad. I've been curled up with such severe pain that I took the maximum strength of narcotics I could. It didn't touch it. There was nothing I could do. I laid there in the middle of the night, sobbing and asking God to let me die. I've had multiple nights like that. But almost every time that's happened, I have experienced the sweetest sense of peace. Like I could almost physically feel God wrap his arms around me. There was a comfort in my heart I cannot even describe, where the pain suddenly started to ease away. There's no rational reason for it. And I would slip into the sweetest sleep I'd had in ages. I know it's not a random thing that happened because I've experienced it multiple times." She tucked her legs under her. "It's in those moments that I know he does care. He does see me. He does hear what's going on. It's so easy when I've got all these problems to only see the enormity of what's happening in my life. I forget to look to God. To look for God. I have to choose to find joy. I'm living a chronic life, so I have to choose to do these every day. That is how I know God is good–because he is present and active. When I'm looking for him, that's when he'll do something."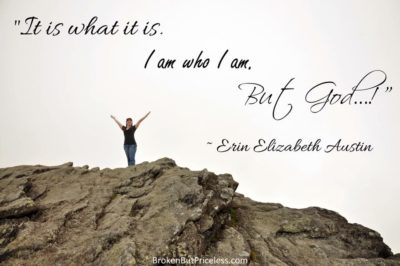 Since hers was my first interview, I hadn't yet perfected my last question. "What would you say to people–who don't believe the same as you–that would say, 'If God is truly good, why or how would he allow you to go through such great suffering when you so obviously love him?'"
Erin leaned back on the couch and said, "Hmmmmmm. It's kind of a complicated thing." She mentioned a blog post she recently posted titled, "Why Me?" "One night I was really frustrated and I asked God, 'Why me?' I heard this really quiet whisper, 'Why not you?'"
I winced and muttered something unintelligible.
She laughed and said, "I did exactly what you did. But then it hit me–when sin entered the world, the world became broken. God gave us free will because he wants us to choose to have a relationship with him. He doesn't want us to be in a relationship with him because we have no choice. If we're going to have free will, it means life can't be perfect. One of my favorite stories is in Daniel 3, when Shadrach, Meshach & Abednego are thrown into the furnace for choosing to believe in God and not worship the statue. There are several things I love about the story. One, it says they were tied up when they were thrown in. The furnace–the trial they were going through–burned off their chains and they were freed."
She paused and I let her words sink in.
"The second beautiful thing in that story is it says that immediately, instead of three men walking around in the fire, there were four. So Jesus was there. There's the promise I have when I go through these things–I am not walking alone. Because Jesus is with me, I can have peace and joy despite what's happening to me. And my favorite part of the story is that when King Nebuchadnezzar pulled these men out of the fire, they didn't smell like smoke. I love that. Because of my relationship with God–if I keep my focus on him while I'm going through the trials–I come out of it and I don't smell like smoke."
She looks at me and her green eyes are bright with hope.
"And that is my goal every day. I don't always succeed, but that's what I want my life to be. I want to not smell like smoke."
Behold I am doing a new thing; now it springs forth, do you not perceive it? I will make a way in the wilderness and rivers in the desert. Isaiah 43:19
***
Erin founded Broken but Priceless Ministries in September 2010. Each day, she is in contact with people all over the world who refuse to allow their illness to cripple them emotionally and spiritually.
Erin is also a writer and speaker. She has written for publications, websites, and magazines, including but not limited to Chicken Soup for the Soul, Yahoo!, and The Courier. Along with being close to completing her first book, she is also the editor-in-chief of Broken but Priceless: The Magazine. Erin speaks at events, retreats, and churches of all denominations. Her message to people who are suffering is that God can bring beauty out of pain and brokenness. No matter what the situation is and how bad things may appear, God is greater. Because of His great love, there is always hope.