Firsts
In honor of our 13th wedding anniversary yesterday, I'll be sharing a series of Jerimiah and Beth firsts.
1st time I caught a fish:
Our fishing date beneath the Floral City Bridge. It was a 26 pound bass. Okay, it wasn't.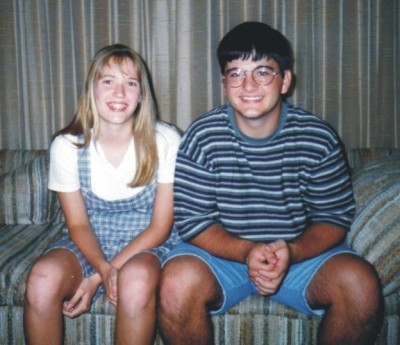 1st movie together:
Mission Impossible
1st time there was electricity between us:
When Jerimiah touched the electric fence next to him, then grabbed my arm. He didn't know I was petting the horse. The horse pretty much hated me after that.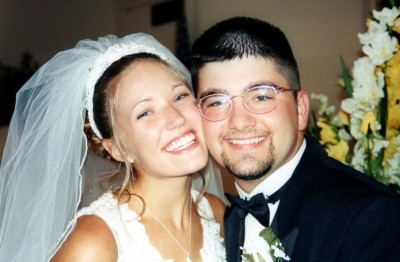 1st major argument:
During my leg of the mountainous drive to our honeymoon destination.
1st time I thought Jerimiah was going to get killed:
Watching him scale a cliff on our honeymoon.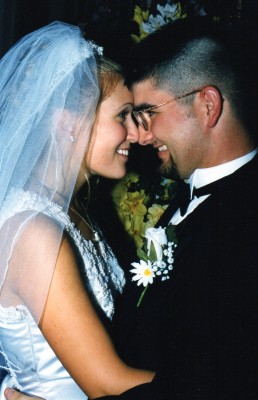 1st time we were asked if we were old enough to drink coffee:
During our stay at a Bed & Breakfast on our honeymoon.
1st time Jerimiah gave me guilty puppy-dog eyes:
When he came home with a brand new computer and Circuit City credit card.

1st time Jerimiah's wedding band broke:
Five months after we got married. He's on his fifth now.
1st pet:
Herbert—a.k.a. Herbie or the Herb—the Siamese fighting fish. He was a stout fellow who died not long after making the move to South Carolina in the cab of our Uhaul.
We've had some great firsts. My dream first is for both of us to live long enough to ask the cashier at Walgreens for directions to the liquid Geritol. (We'll be hand-in-hand the whole time.)