Guilty
It's Jerimiah's fault. He's too multi-faceted for his own good. In the time it's taken me to write the book, I've done the unthinkable.
I've started taking my husband for granted.
I didn't see it coming. But somewhere along the way, I began to use him as a means to meet my personal goals.
I've needed his help for everything; from the actual writing to forming our publishing company. He's edited not only every blog post I've written in the past year, but my entire book. Several times. For over three years, Jerimiah has worked a full-time job—usually close to 50 hours a week—and then come home in the evening to work on some project to make ends meet. The Kindle Fire we bought for my April 15 giveaway was originally going to be his Christmas present.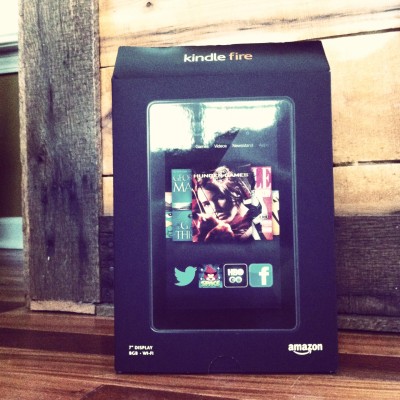 He has heard me whine incessantly about the challenges of being a writer. My lazy, unproductive days (there have been enough of them for me to take note) have all but slapped him in the face. I didn't even write a dedication page to him in my book. The same book that would have NEVER been finished without him.
So. I don't know how I'll do it yet, but I've hatched an atonement strategy. One that will hopefully show him how much I appreciate all the sacrifices he's made. I would normally keep something like this to myself, but I figure if I make my plan public, I'll be forced to follow through.
I will sell enough books to take Jerimiah on an adventure out west. (I'm sorta torn between seeing the redwoods or the Grand Canyon.) And maybe I'll get him a belated Kindle Fire too. 🙂
On that note, don't let Jerimiah's sacrifice be in vain. Make sure to get your name entered into the April 15 Kindle Fire giveaway!