I'm Better Off Not Knowing
As a reader, I have this really bad habit. I hate that I do it. I tell myself at the start of every new book not to do it. But I can't seem to help myself—I'll still read the last few pages before I'm even halfway done with the book. I can't stand to not know the ending.
I just started the Gone Girl audio book yesterday. That's fifteen CD's and nineteen hours of listening, in case you were wondering. I'm not even close to the halfway point yet.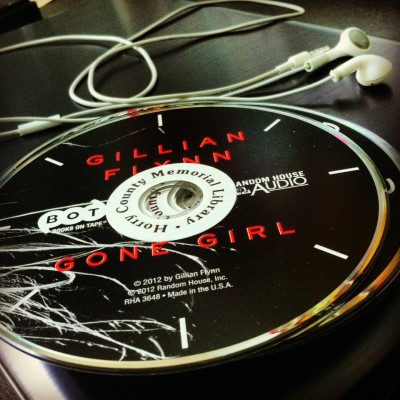 Being that I'm listening to the book instead of reading it, you'd think it would be slightly more challenging for me to skip ahead. Wrong. Wikipedia. At least I could get the synopsis. So I did.
Man do I regret it. I still plan to finish Gone Girl. But I've ruined the journey for myself.
I'm happy there's no Wikipedia synopsis of my life. Because I'd read it. I'm obsessed with endings. I constantly ask God to make sure I have a good ending. One where I'm closer to Him than when I first started. But would knowing my ending really help me along the way? I think not. It would probably mess me up more than anything else. Because the ending is nothing apart from the journey it takes to get there.