No Turntables and a Microphone
I was sure I'd dodged a bullet by not wearing my friend's Malibu Barbie-esque wedge sandals to my speaking gig at Fuse Sunday night. I mean sure, wearing them would've elongated my legs. But I'd be a fool to forget nearly falling in my friend's closet while trying them on.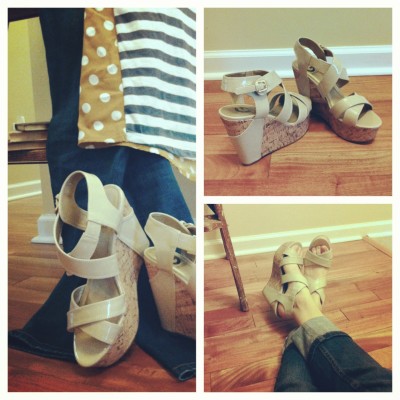 Being a sensible girl, I opted for the alternative she'd given me. Flats. They were cute and went pretty perfectly with the new shirt I had for the occasion.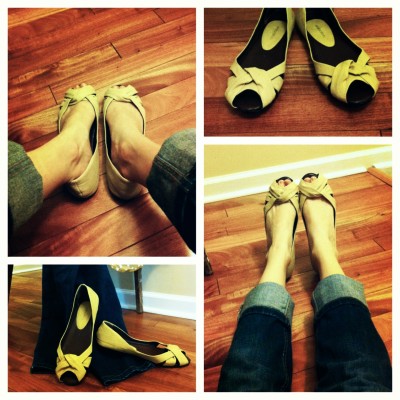 Once at the old-bank-turned-Fuse-building, I gave myself a mental pat on the back for my shoe selection. The steps to the stage weren't the worst I'd seen, but the cords on the floor would've been my undoing. So I was raring to go as I sat in the back of the room; armed with a beltpack and thin headset affixed to my left ear.
After a warm welcome and intro from Tommy Moore, I hopped out of my seat and made a beeline down the isle. Unfortunately, I didn't get very far. My head jerked back and I came to a screeching halt. Confused, I looked down behind me. What I saw made me wish I'd taken the time to run the cord connecting the headset to the beltpack under my shirt. That way, I wouldn't have accidentally ripped the un-muted microphone from my body only seconds before using it to speak.
It was a small enough room for me to muffled titters of laughter. My blunder was so classically ridiculous I couldn't help but laugh myself. I think my first words to the audience went something along the lines of, "I've said it before and I'll say it again. I'm an awkward person."
Yes, that faceless creature with poor posture is me.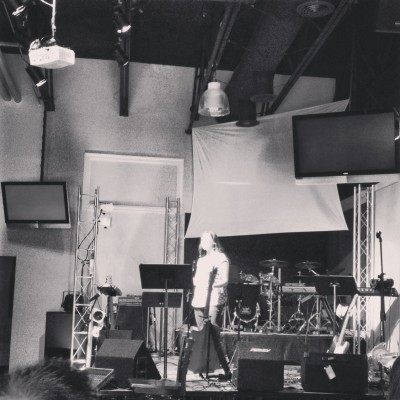 After all was said and done, I had a great time at Fuse. The audience kept on laughing, but it was because of what I was saying. (At least I think it was from that.) We had book sales. I got to see some old friends and make new ones. It was lovely.
What about you? When was the last time you dodged a bullet? Or thought you dodged one?