Proud with a Capital P
My husband Jerimiah has been working on a mid-grade novel for a little over two years. Jerimiah has sacrificed sleep, time spent killing zombies on Xbox, and sometimes his sanity in order to write after he gets home from his full-time job.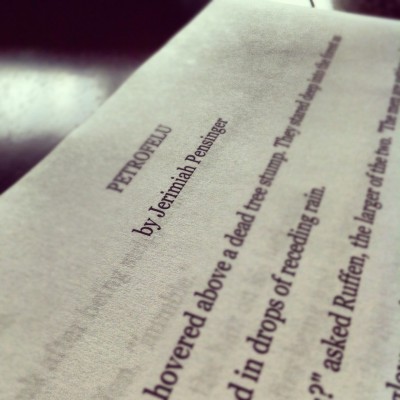 His original draft was a mere 165,000 words. But that word count is a tad high for mid-grade readers, so he's whittled it down to 112,000. He has even more cutting ahead, but that didn't stop him from surprising me this morning with my very own copy to read.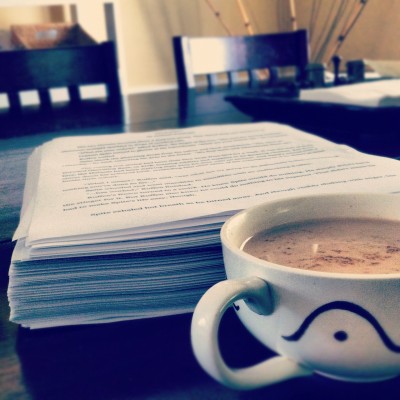 I think I'll hunker down in our dining room to read it. True, the 359 pages are numbered, but it takes next to nothing for me to stumble.
My klutziness aside, I am honored and excited to be able to read his second draft. And so very proud of him.