Tears on My Toothbrush
"Where have you been?" the cashier asked her customer as her eyes flitted over his worn clothes. "We were all worried about you when you stopped showing up."
It was Monday morning, before the unholy hour of 8 a.m. Though the sun was out in full-force over an awe-inspiring backdrop, the tidy convenience store was the only thing open in the small town of Black Mountain, NC. I was there attending my second writer's conference. I had been so excited to fit all my woman-products into my new tooletries bag I forgot my toothbrush. At least my hair looked good.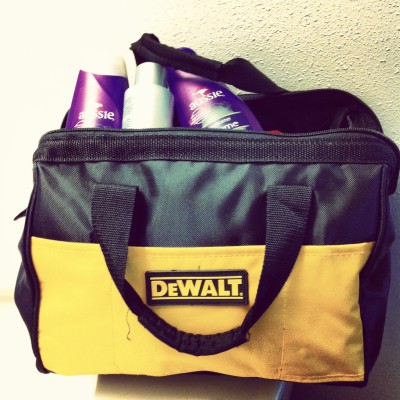 So it was a cantankerous version of Beth who waited in line with a jiffy-store toothbrush examining the mysterious man in front of me. I'd determined he was either a real-life mountain man or a homeless person. His walking stick was almost as tall and thin as he was. He wore a faded t-shirt and shorts with a pair of old black sneakers. I could only make out the side of his weather-worn face as he told the cashier he'd been getting his coffee from the McDonalds down the road.
"It's only $1.60 there and I can use my good hand and sit down and drink it," he answered as he lifted his hand from his walking stick, revealing rhythmic tremors.
There went my mountain man theory. The cashier quickly reminded him a cup o' Joe from her store was only $1.06.
"Well if it's that important to you," he said, "I guess I can get my coffee from here."
She beamed and thanked him. They bantered for a few moments, and then he left; climbing into a battered pickup seat next to an excited, scruffy mutt.
Silence descended on the store as the cashier and I watched the man beyond its doors. Her voice snapped me to the present.
"We all think he's had a stroke without knowing it." She nodded her head toward the green truck still parked outside. "He lives out of that you know."
My brain raced, trying to come up with some way to help. I awkwardly asked if I could leave some money for his next few coffees. She shook her head and I detected a note of agitation.
"He won't let us help him."
Pausing, I took a moment to collect my thoughts as tears welled up in my eyes. I responded with a quick sentence and realized the cashier wasn't going to say anything more. I grabbed my change and jiffy-store-toothbrush and made a beeline for my car before my now-streaming tears could make a fool out of me. I was embarrassed by my reaction in front of the cashier. At first I couldn't figure out why I was so affected by the scene. But I've slowly pieced it together.
The most upsetting thing to me wasn't the fact he was homeless and probably had nothing. What hurt me was thinking he might not have anyone who loved him. So I found myself humbled and deeply moved by the cashier's genuine concern. The last sentence I uttered to her went something like this:
"I think the fact that you care means more to him than your money ever could."
Her job is to sell him products and make sure he doesn't loiter and bother the other customers. Instead, she knows him well enough to worry about him during his long absence. She was able to do for him what I could not and most others would not: remind him someone cares for him. It was a poignant scene to witness and one I hope to never forget.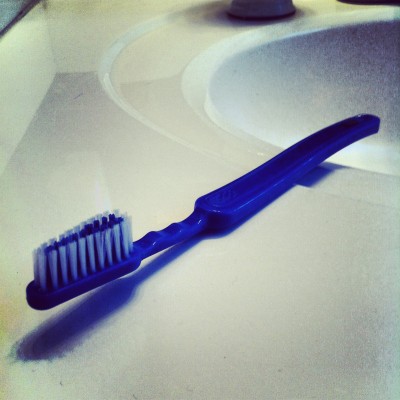 Which is why I plan on keeping the jiffy-store-toothbrush.