Still Infiltrating
Good news! Phase Two: Infiltration is a hair over halfway complete! Yay!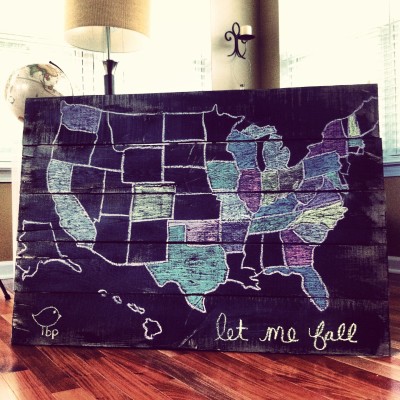 Let Me Fall still needs to reach 24 more states. Here's a list of the states it's not in yet:
Alabama … Alaska
Arizona … Connecticut
Delaware … Hawaii
Idaho … Kansas
Louisiana … Maine
Minnesota … Mississippi
Montana … Nebraska
Nevada … New Jersey
New Mexico … North Dakota
Oregon … Rhode Island
South Dakota … Utah
Vermont … Wyoming
Those dang Dakotas! So, here's an opportunity for you to help me help you help me. In addition to having your name entered to win the $50 Amazon gift card, I will send a $5 Amazon gift card to the next five people who purchase a gift book for someone in one of the states listed above. Now that might not sound like much, but it isn't. It will at least buy you a digital book or one. You'll have to either leave a comment telling me you ordered one through Amazon or purchase it through my website (and have the option for a free gift wrap).
Thank you for all your help so far. I truly appreciate it. I appreciate you too! 🙂