Udderly Grateful
I expected my first book signing to be awkward, like me. While there were a few of those moments, it ended up being a blast. And it was all thanks to:
* Brad Williams and the amazing staff at Chick-fil-A of Conway
* The hugs and smiles from many wonderful friends who came out
* Notes of encouragement from family and friends who couldn't make it
* Ashley Dorman – My right-hand woman (technically left in this case)
* Jerimiah – Who was able to chat with our friends while I signed away
* Hannah Lockaby – Who was able to make me look somewhat like the girl pictured on the back cover of Let Me Fall.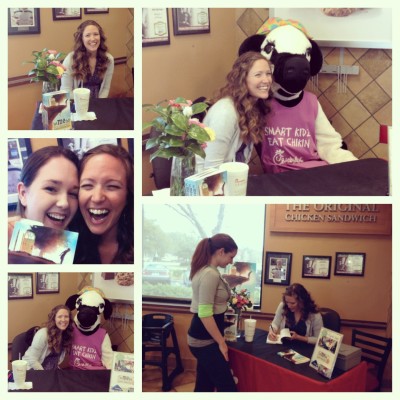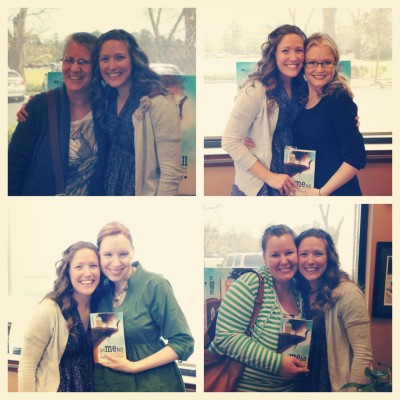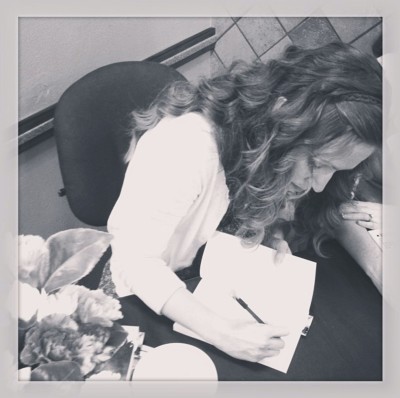 I would also like to thank everyone—near and far—who has bought a copy of Let Me Fall. Thank you for all the Facebook shares, tweets, comments, and Amazon reviews! The number of name entries for the Kindle Fire giveaway next week blows me away!