Where I Is
I'm guest blogging with my dear friend and writer Allison this week. Please make sure to show her some support for putting up with me!
Also, Let Me Fall is currently on sale at Amazon. I have no idea how long the sale will last, so, if you haven't already picked up your copy, now is a great time! If you already have yours, now is a great time to tell your stylist, your personal harpist, and your soap-maker about the great deal on Amazon! Please and thank you. 🙂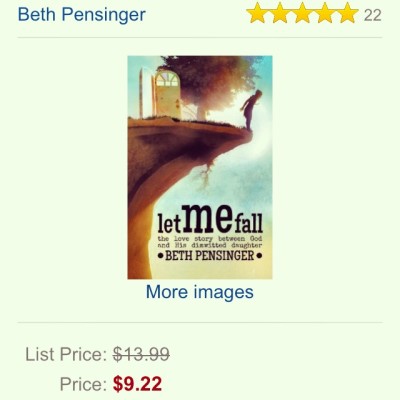 I hope you have a wonderful Tuesday!