A Sailor & His Lady Love
Their story started in 1942 with a stellar pair of legs. With both Bill and May volunteering at the Nicetown Boys Club in Philadelphia, it was only a matter of time until he noticed her shapely calves.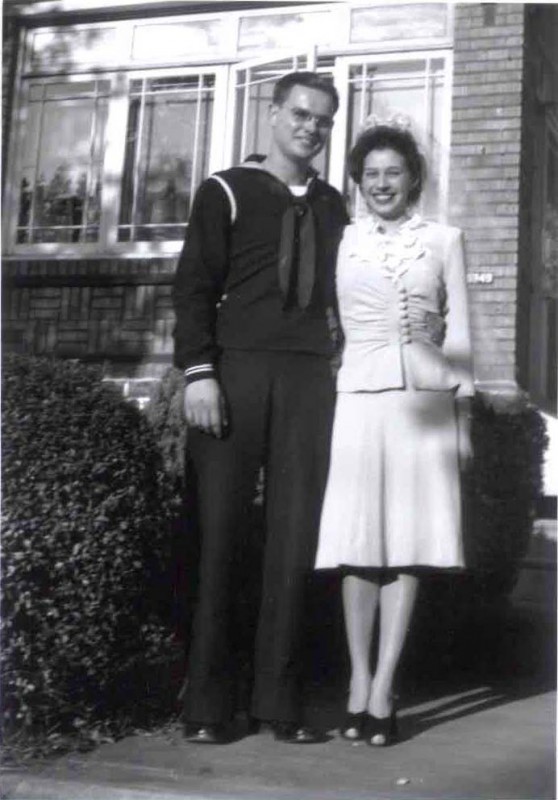 On their wedding day—October 20, 1943—they had to wait to start the ceremony until Uncle Paul and Aunt Ida arrived. But as you can see from their faces, the delay really didn't phase them.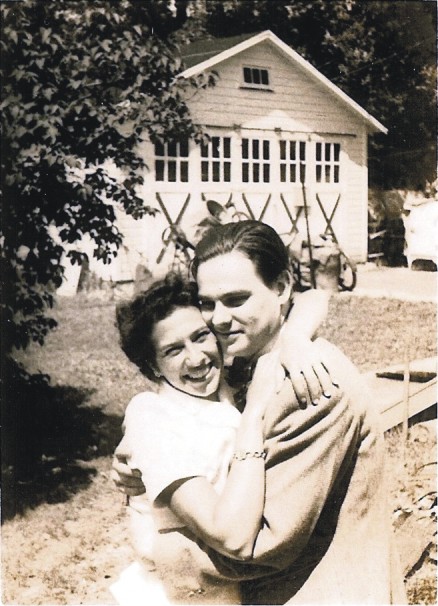 Two weeks later, Bill was shipped off to war. After he returned home in 1945, he and May made up for lost time. My father made his debut in 1946 and his two little sisters followed a while later in 1955 and 1958.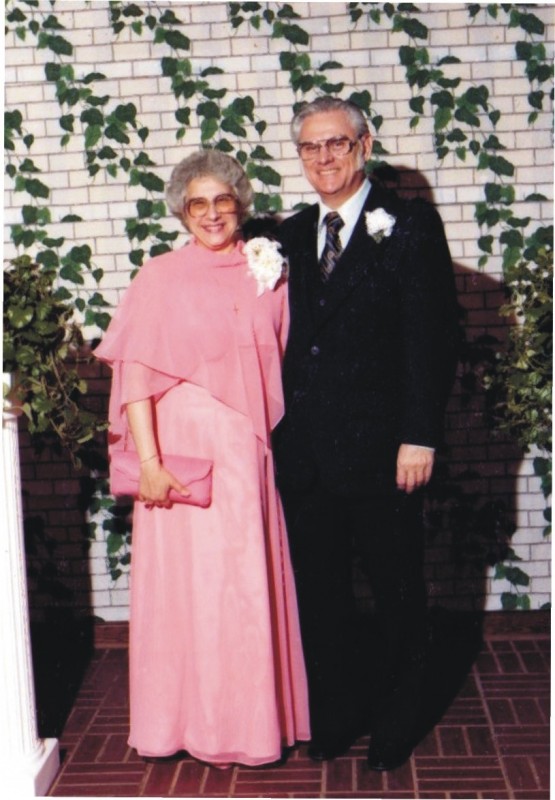 After their kids were grown, gone, and having kids of their own (there are 7 of us grandkids to be precise), Bill and May settled down to an uneventful life of working at Toccoa Falls College in northern Georgia. The college crowd is typically accepting of fashionable women (regardless of age) and any man who can rock out mutton chops.
Bill and May eventually migrated south and now live near my parents in Florida. Their great-grandchild tally is 6 and counting. This past Saturday, they had a big bash to celebrate their 69 years together. In lieu of me blathering about how much my grandparents mean to me, I'll end with some of my favorite pictures of the happy couple.