Dave & Lynda: A Love Story
My aunt passed away last December. She left behind two daughters, two sons-in-law, and two grandsons. Her best friend also remains, and Dave and Lynda would've celebrated their 42nd anniversary yesterday.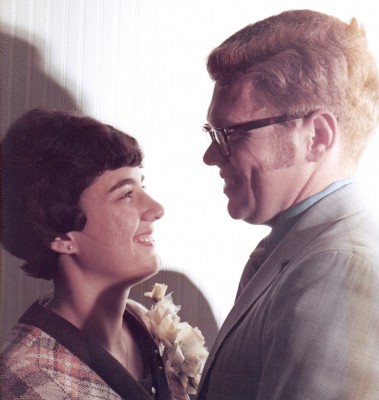 Dave and Lynda knew each other from high school, but didn't take much interest in one another until they attended Florida State University. (My parents also met there, so I owe FSU my allegiance for life.)
Dave describes himself as the opposite of a ladies' man. "In addition to being naturally shy, I was overly serious and very uptight, which did not exactly cause the girls to flock to me." And Lynda was "warm and friendly toward everyone," so Dave didn't really know if she felt anything for him beyond friendship.
One chilly October evening, Dave was walking Lynda back to her dorm when she declared her hands to be cold. He immediately began to analyze her statement. Was that a just a statement of fact? Is she hinting she wants me to hold her hand? What if I get it all wrong and she's repulsed? He took a deep breath, took her hand, and then blurted out the first thought that crossed his nerve wracked mind. "It doesn't feel cold." Still…from that evening on, they walked together hand in hand.
As Christmas grew nearer, Lynda thought she'd never a kiss from Dave. After talking with her girlfriends about their relationship, they gave her a sprig of mistletoe to use for encouragement. On the very night she secretly harbored the Christmas decoration, Dave worked up the nerve to plant a quick peck on her lips. Sans mistletoe. Lynda floated up to her dorm to make the announcement.
A few days later, Dave's high school class ring appeared on a necklace Lynda wore. Back then, that meant they were going steady. They had to wait three and a half more years to finish college before they could marry, but they used the time wisely to really get to know each other.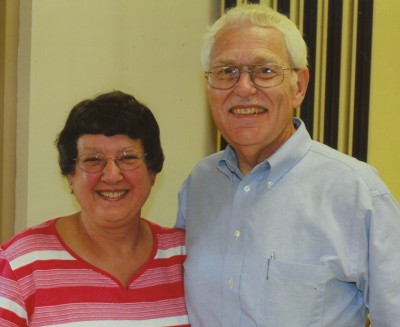 "After we got married, we had various adjustments to make, and there were times that we had to work through some difficult situations. Even so, we thoroughly enjoyed our 41+ years of being married to each other. We began as friends, and we never stopped being friends even after we were married. We had hoped to have 20 – 25 more years to be together, but that was not to be. Still, I give thanks to God for the years I had to share with my best friend, my soul mate, and the love of my life." – Uncle Dave
I'm privileged to have witnessed the last portion of their love story in action. They sure set the marriage bar high.