Mary Lou
To anyone outside the family, she was just another senior citizen who watched Wheel of Fortune, still rolled her hair at night and drove a bit too slow. Okay, entirely too slow. But to me and my clan, her name was Grandmom, and Mother, and Mary Lou. She was loved. On one of my birthdays, she baked and wrapped up an entire box of cornbread muffins for my consumption only. She knew what made me tick. That was the way my Grandmom rolled.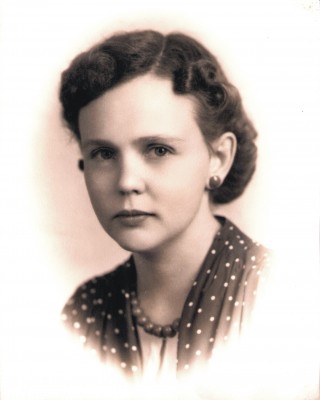 Her birthday would've been tomorrow, and I simply want to take a moment to honor her memory. Her death made a profound impact on my life. My Parents, my Aunt and Uncle and I were privileged to get to hold her hands and sing her favorite hymns as she took her last breath. And while it wasn't pleasant watching someone I love die, getting to be there was an inexplicably precious gift.
I miss her at odd moments as well as normal ones; holidays and birthdays and seeing a can of Coke. I am proud of my heritage because of her. She set an example of walking through life with humility while being full of joy and spunk. When asked about her family, her response would inevitably be, "How much time have you got?" She played the role of encourager to her tribe. I think if I dreamed about being a women's pro basketball player, she would've proudly watched me sit on the bench.
What I've come to realize, albeit belatedly, is that I am profoundly impacted by far more than just her death. I am impacted by her life.