Murwine Washington
"Your grandfather's name was Murwine Washington. Heaven protect any innocent child from having to carry a name like that. Murwine hated it." Those are thoughts my grandmom wrote in a letter following his death. Not surprisingly, the names of his five siblings were rather interesting as well.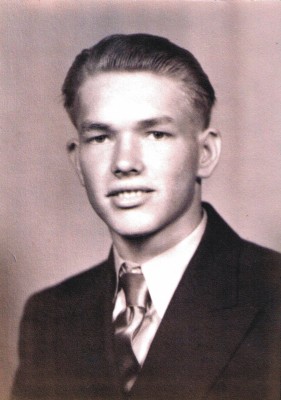 He would have celebrated his 93rd birthday this past weekend. I am sad to report that when he died in 2001, I was still firmly entrenched in a self-absorbed phase. I never questioned his love for me and my family, but I missed the pleasure of getting to know him.
He was a quiet man who smiled often. My grandmom mentioned he was proud of all of us, but didn't always know how to show it. I believe this was in large part due to the way he was raised; his father adopted the motto, "children are to be seen not heard." Grandmom said he never really learned how to play.
He didn't speak much about his time stationed in Guadalcanal during WWII as a staff sergeant in the Army. After the war he went back to work as a grocery store manager, though he always dreamed of being an architect. He got some measure of pleasure when he designed the last home he and my grandmother would share. He drew plans for six months to get everything just right. She saw it as his monument.
My grandmom once told me, "Your grandfather was a good man. He was steadfast and faithful and you can be glad he was your grandfather."
I am.