A Little Help Please
I feel like the Double Complete Rainbow guy, except I'm not crying or potentially tripping on acid. And I don't necessarily think the following picture is beautiful. But I would like to know what it means.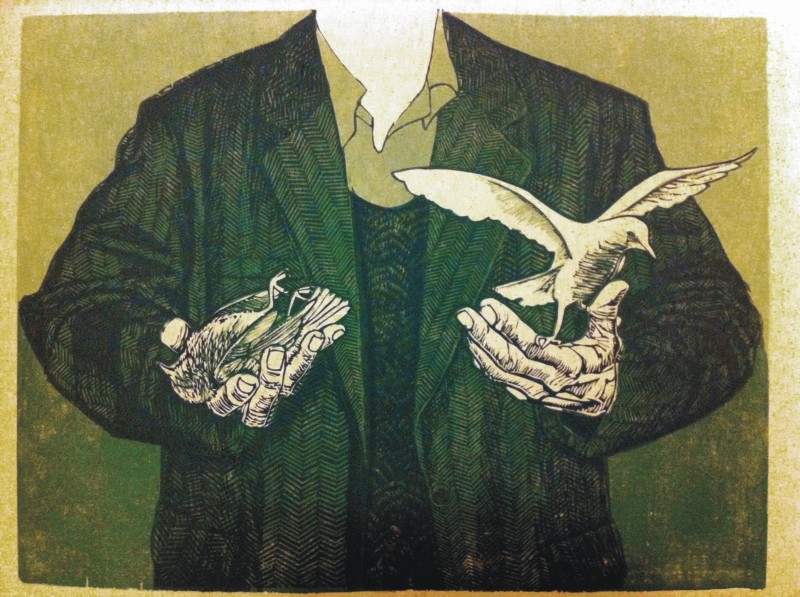 Some friends of mine own The Howard Gallery in Myrtle Beach (shameless plug: use them for all your framing needs), and had a yard sale this past Saturday to clear out old inventory. I bought this interesting print titled "Choices" for $2. And then I forced my friends to stare at it and give me their interpretations.
Personally, I think the man in this picture was involved in Cinderella's story. I can tell by the suit he wasn't Prince Charming. No, this unfortunate bloke was the man who came before Prince Charming. I'll call him Ernie.
Ernie loved the beautiful Cinderella. She was pretty fond of him (and his well-manicured hands) herself. But there was trouble in paradise. In an unfortunate turn of events, Ernie ended up being the carrier of a virus deadly to birds and other cute woodland creatures. Cinderella was heartbroken. These animals were her dearest friends.
And so she was forced to choose. Ernie or her beloved companions (the ones still alive).
Poor Ernie.
I'm curious. What do you think "Choices" means?