Happy Christmas
Daisy and I dressed up in our Christmas finery to wish you all a wonderful day.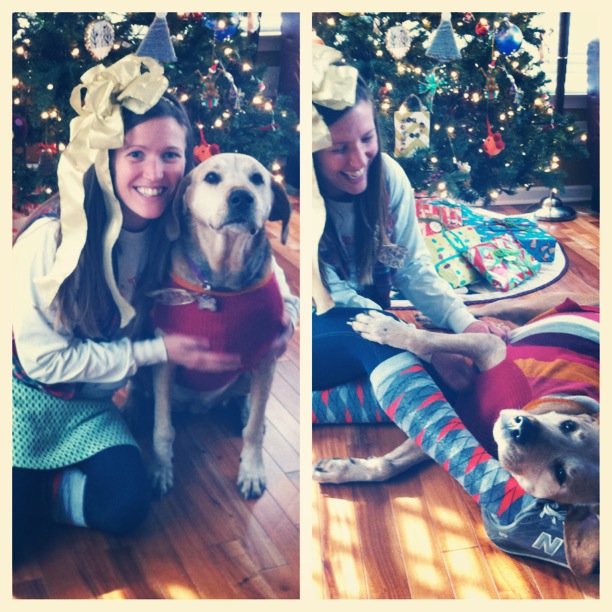 Not pictured: Jerimiah, because he hates having his picture taken and Pascal, because Daisy would've had herself a cold-blooded snack. I'll see you all back here January 8, 2013.
Merry Christmas and Happy New Year!