Holiday Mixup
There's a good reason the Scarecrow accompanied Dorothy to see the Wizard. The two plush friends on my front door would be wise to follow in the Scarecrow's light and fluffy footsteps.
Dumb: "Happy St. Patrick's Day!"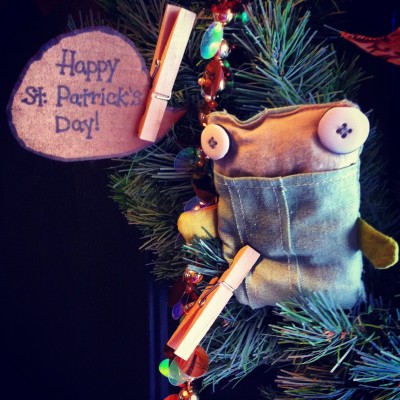 Dumber: "No dork. It's Easter. Even a fool could tell that…"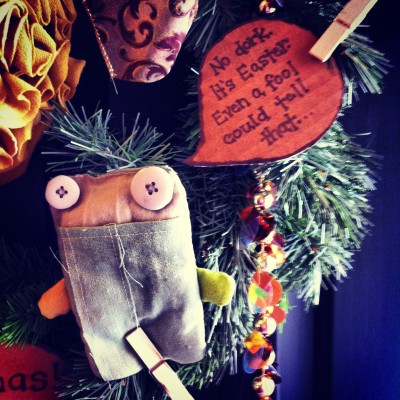 Don't listen to them.