More Fine Marketing
What kind of psycho pregnant smoker mailing list am I on? Both of these came specifically addressed to me.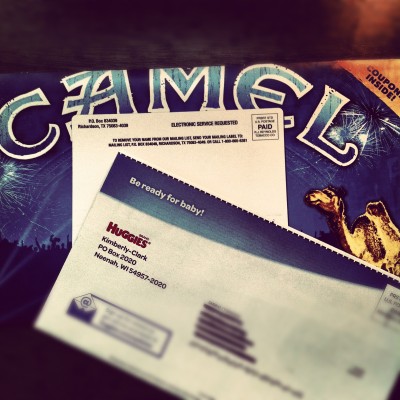 Huggies: Newsflash…I'm not pregnant. But several of my friends are, so thanks for the coupons.
Camel: Okay, okay. I confess. I smoked one cigarette when I was like 17. But that was it. For real. Stop putting my name on The Camel Times.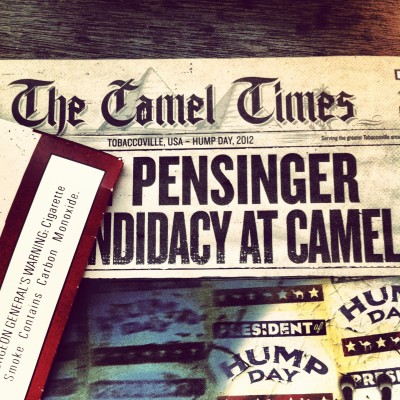 What idiotic mailing lists are you on?