My Aspirations are Becoming Less Lofty
Number five on the about beth page is happening! Jerimiah and I took Welding 101 on our friend's farm yesterday.
Ironman with a fierce beard.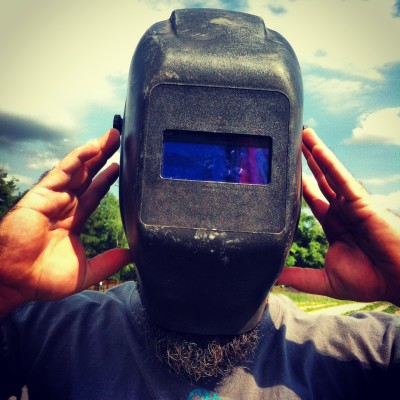 Photobombed by a chicken.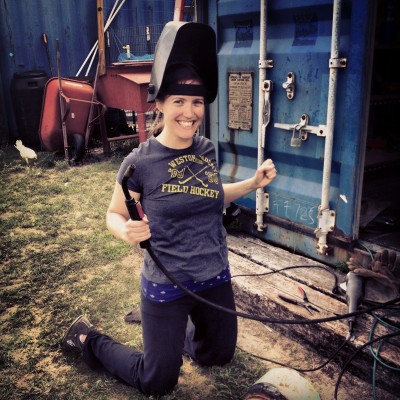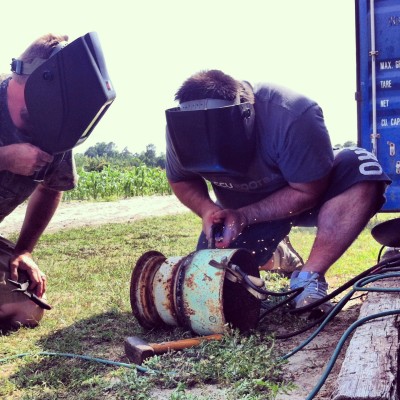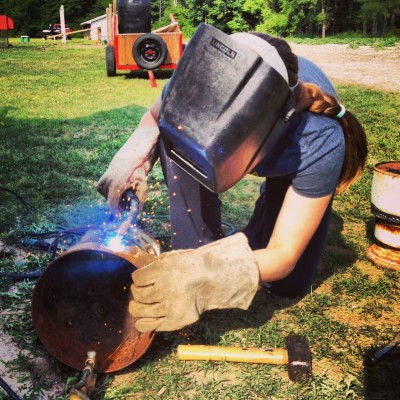 After all was said and done, did JP and I experience welding love? Don't know for sure. But sparks were flying all afternoon.
Your turn. What do you aspire to?
Posted in Random and tagged aspirations realized, Ironman, photobombed by a chicken, sparks were flying, welding 101. on May 28, 2013.