Safety Patrol: The Original Secret Society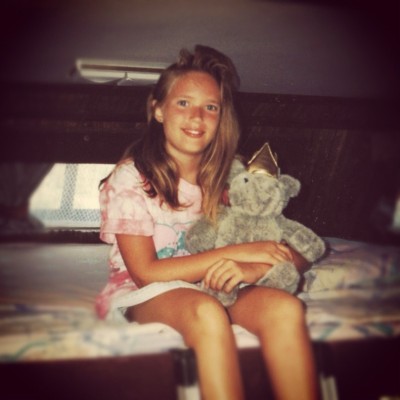 This fine picture of me rockin' some bangs was taken the summer after 5th grade. The only thing missing from my glorious ensemble was the orange nylon strap of a Safety Patrol belt. You see, I didn't make Safety Patrol.
Long had I gazed upon the proud protectors of elementary school hallways and hoped to join their ranks. My older brother Joe was among the vigilant watchers of his class and I wanted to follow in his footsteps. I also couldn't wait for my turn to pose for the traditional group panoramic picture on the steps in front of the Capital Building during the annual Safety Patrol trip to Washington D.C.
I was poised to accept my badge and orange strap of honor when I entered my last year of elementary school. After all, I made the honor roll. I earned a Book It award so often, the waitress at Pizza Hut knew all I wanted on my Personal Pan Pizza was pineapple and extra cheese. And I had no clue what the principal's office looked like because I never got in trouble.
So it wasn't until I saw practically all my friends one morning—geared up and patrolling the hallways—that I realized I wasn't chosen.
What did I miss?! A secret handshake? Giving a citation to a lunch lady who forgot to wear a hairnet? Thwarting a hit taken out on a bus driver?
Alas, I will never know the reason. All I really know is I had to watch my friends get the glory for helping little lost kindergarteners and breaking up fistfights in the hallway. And I had to see the coveted group picture in front of the Capitol Building without me in it.
Forget the Illuminati and Freemasons. I hold firmly to my belief that Safety Patrol is the original secret society.