The Dangers of Hand Dryers
I like random signs that don't make sense. The following picture is of a hand dryer in a movie theater bathroom.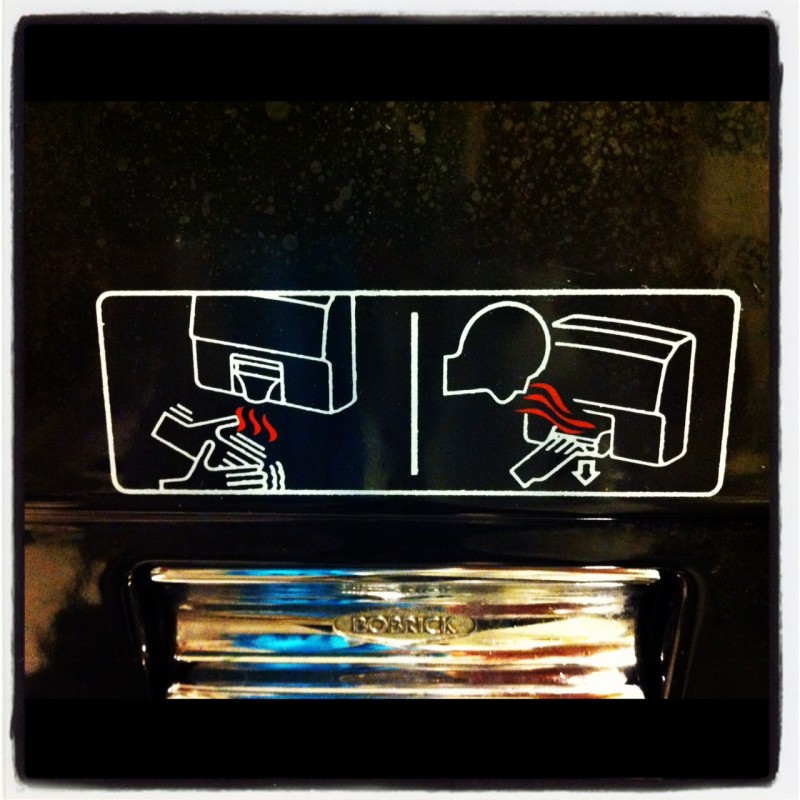 I asked some of my family to make captions in order to better explain the directions. Without further ado, here they are…
* (In a Kevin Malone voice from The Office) Fire dry hand. Fire feel good on face too.
* After using, please recharge with sonic vision rays.
* If battle visor is removed, hand dryer may suck up all Cycloptic energy beams.
* Cried in the movie too much? No problem, just dry your eyes.
* Warning: Bacon may cause blindness.
Please vote for your favorite and add your own caption!