The Locksmith Revealed
Well, it's not hanging on my dining room wall yet. It's like 5,000 lbs and we've got to figure out how to center it since the studs refuse to relocate (they're so hard-headed). Here it is anyway …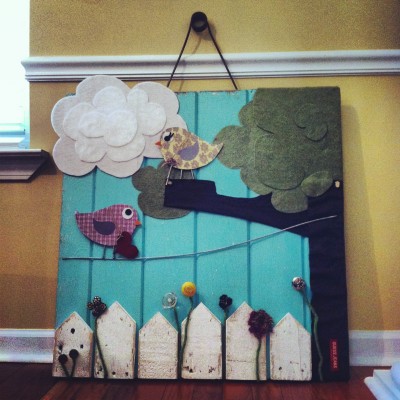 There are a few things I'm unhappy with. But instead of pointing them out, I'll give you a close-up of my favorites.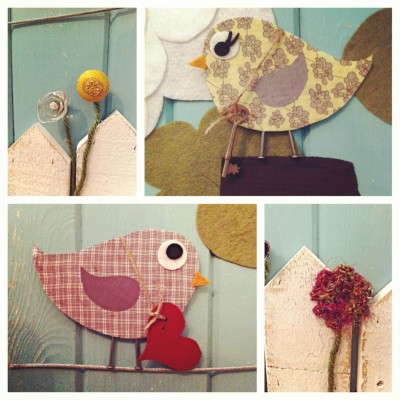 Do you get the title yet? She's the locksmith because she's holding the key to … oh never mind! All my talking is for the birds.
Your turn. What are your creative outlets?