Breakfast Parle
This is me. And sometimes I'm the one who gets on my last nerve.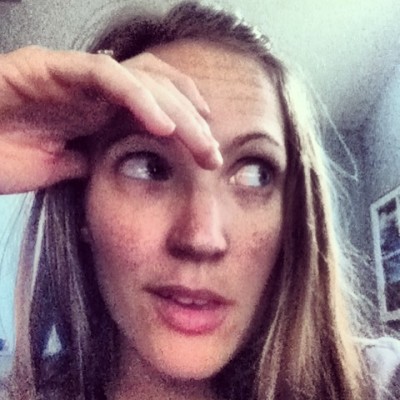 God and I are sitting at my dining room table, having breakfast. I'm pushing around my eggs and bacon. God's black coffee steams as He looks over next week's newspaper. When I can bear my thought burden no more, the fork clatters against the plate and I sigh.
"God, You know something?"
"What's that?" He asks, taking a sip of His fresh brew.
"I can be a real @%#hole."
He lowers the paper and arches an eyebrow. "That so? Certainly a strong word choice for yourself. Care to share?"
I let out a sound of disgust. "You should know better than anyone else. You've heard what my thought life has been like lately." I feel my face heat with shame. "I don't really have to confess it all again … do I?"
"Of course not. I've already forgiven you. So why is it still bothering you?"
"Because I can't seem to stop," I say through clenched teeth.
"Does that really surprise you? This is the first time in months you've invited Me over."
I protest. "Well at least I've been calling You everyday."
A laugh spills out. "With your list of demands." He sighs. "Look, my point here is not to berate you. After all, you unconsciously fixed your problem by having Me over today. But if you could just remember how you operate, maybe you wouldn't get to the point of self-loathing again."
"And how do I operate?" I ask.
"Without enough real time with Me, you'll never be able to stand you."
Do not conform any longer to the pattern of this world, but be transformed by the renewing of your mind. Romans 12:2a, NIV