On Becoming a Janitor
Last Friday morning, I woke up with a single word on my mind. Aplomb. Um. Yeah. Don't know if I've ever said that word out loud. But since it was the one slapping me awake, I decided to at least pay attention.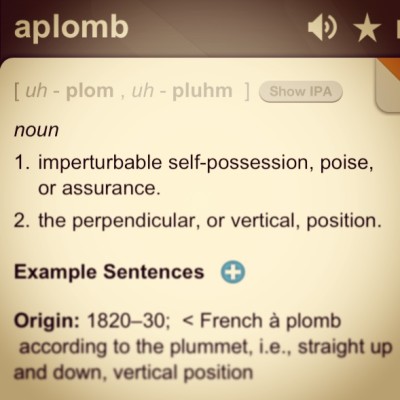 Aplomb. I ended up needing it that day, for discouragement nearly got the best of me. Do you have any idea how difficult it is to build a platform? (My platform is the stage that becomes the vehicle which drives Let Me Fall book sales.) If I had a dollar for every time I've said "I can't do this." to myself, I'd be quite well-off right now. It would be so much easier for me to quit and become a janitor. Floors don't need scintillating and thought-provoking writing. Floors don't need me to be an engaging speaker. Frankly, floors don't care who I am. They just need to be swept and mopped. And you always know where you stand with a dirty floor.
But I can't afford that luxury—of quitting, that is. I must persevere. Oswald Chambers said in My Utmost for His Highest, "Perseverance means more than endurance—more than simply holding on until the end. Maintain your intimate relationship with Jesus Christ through the perseverance of faith. Faith is the supreme effort of your life—throwing yourself with abandon and total confidence upon God."
So what about you? Is there something in your life for which you need perseverance right now?