10 Things
The hubs & I are on a late anniversary trip in Asheville, NC. So, I've decided to post 10 things I like/appreciate/love about my best friend.
1. When he wears white t-shirts.
2. When he dances to music in the car. Or dances period.
3. His ability to carry on a meaningful conversation with just about anyone, even seemingly pretentious people.
4. He's not afraid to ask me for directions.
5. Scared of heights he may be, but push his internal envelope he will.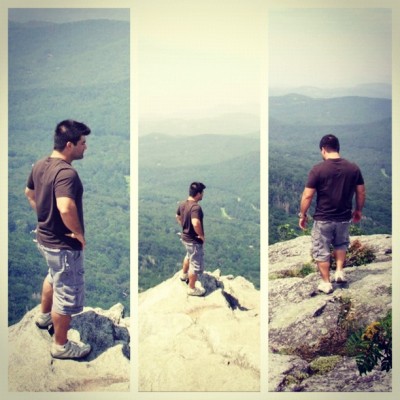 6. When he fills our house with music from his piano. (This is for a limited time only, so I'm enjoying it while it lasts.)
7. That he can read up on something and then turn around and do it. Think less along the lines of synchronized swimming and more along those of woodworking.
8. He makes me feel safe.
9. He thinks I'm cute when I'm angry.
10. The serenade of his laugh.