Dear 80's Beth,
I'm snagging a brilliant idea from fellow writer Camille Eide when she posed the question: What Would You Say To Little You?
My plan is to do three different blog posts; one to the Beth of the 80's, 90's, and 00's. Without further ado, here's what I'd like to say to 80's mini-me: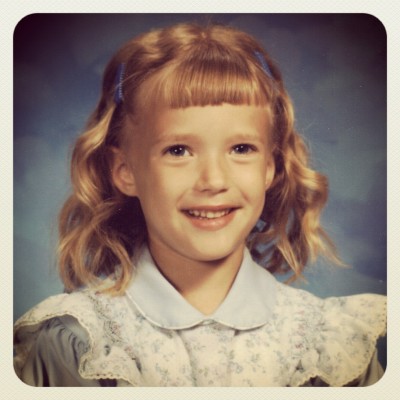 * Don't let Mom trim your bangs. Ever.
* You will eventually be allowed to ride your bike past the driveway.
* Your brothers won't be able to stand the sight of you during this decade. Hold out for the 90's.
* Get rid of the creepy clown rug.
* Stop playing with Barbies in '89. That will give you two years of detox prior to middle school. Also stop taking posed pictures of them.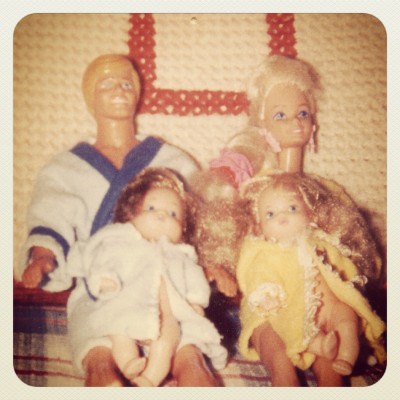 * If your class does a mock election for the presidential candidates, don't vote for the one you think is the handsomest.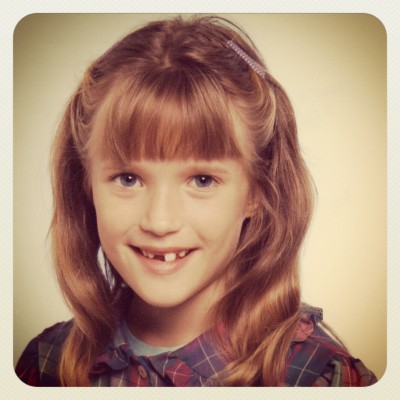 * Never pick a fight with the tooth fairy. That being said, I promise people will eventually stop singing "All I Want for Christmas Is My Two Front Teeth" to you.