Introducing…
Our fledgling publishing company, Peracto Books.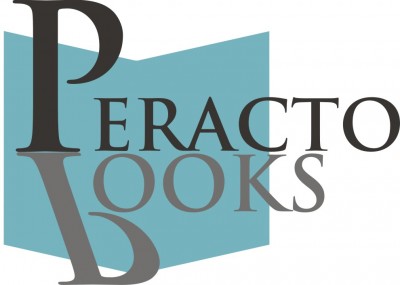 No, it's not a typo or species of dinosaur. Peracto is Latin, and means to carry through, complete, or accomplish.
For the most part, Peracto Books is official. After all, we have our own PO Box.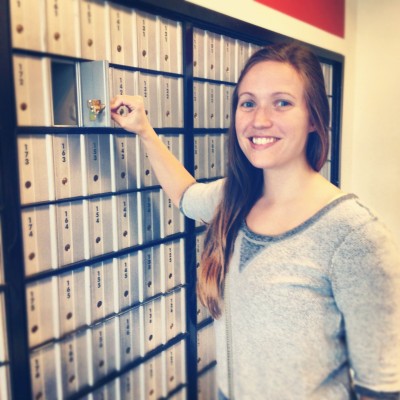 And Jerimiah and I have titled name plates on our office door.
JERIMIAH PENFINGER: SENIOR EXECUTIVE ACQUISITIONS EDITOR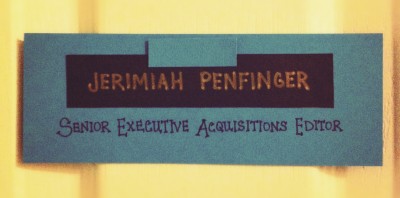 BETH PENFINGER: ASSISTANT TO THE SENIOR EXECUTIVE ACQUISITIONS EDITOR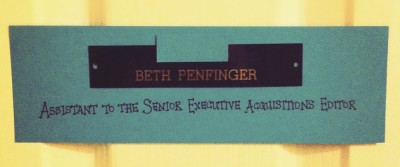 We even received our 2nd manuscript submission. (Not that we're looking for any outside of the Penfinger household.)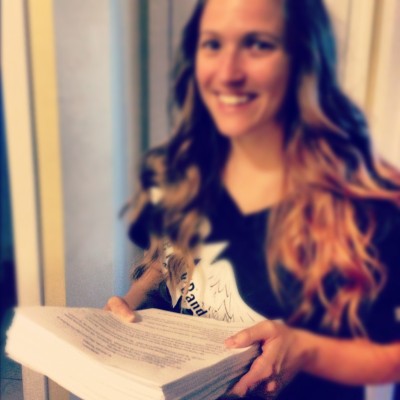 It's all uphill from here, considering the easiest thing on our to-do list was starting the company. But I'm confident we'll have Let Me Fall in print soon. In the meantime, the only thing Peracto Books still needs is a red Swingline stapler.
P.S. If you're not really sure what's going on, the blogs below should get you caught up.
Inaugural Address
S-Stammering Speechification, Part 1
S-Stammering Speechification, Part 2
Interview with the Vampire
Interview with the Vampire, Act 2
To Gnaw or Not to Gnaw
Well This is Embarrassing
Boss-less
Our Big News